Platinum Filter Cones
Platinum Filter Cones are manufactured from perforated
Sheet with 36 X 0.9 mm holes / cm in following sizes.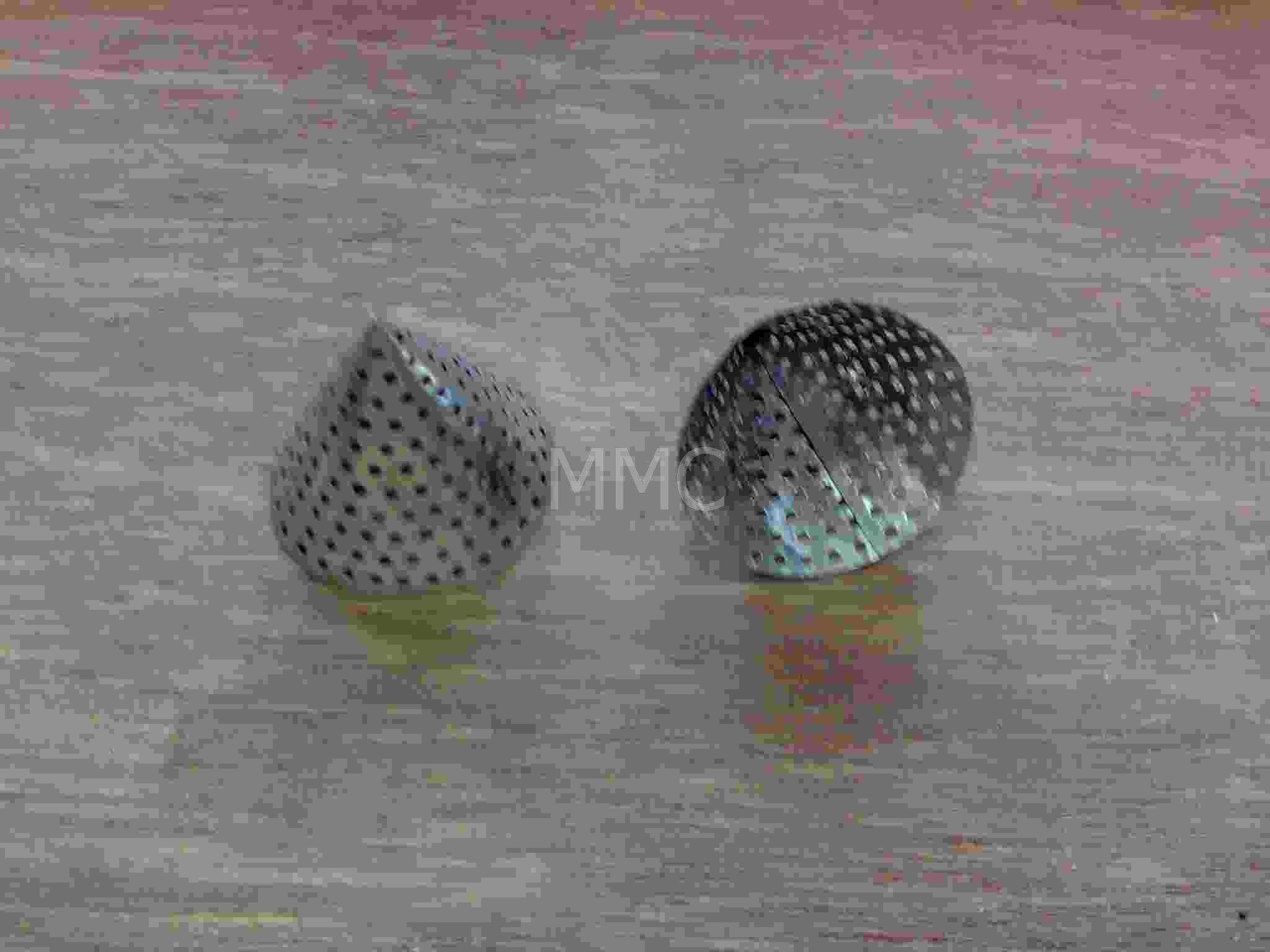 No.

Diameter
mm

Depth
mm

Weight
gram

141

20

17

01.5

25

22

03.0

50

43

12.0
Other size and dimension can also be manufactured as per the order.

We also undertake the manufacturing of other Platinum & its Group Metal Products.

We also undertake the re-fabrication of your old & used recipient into new at very nominal charges & nominal weight losses.