Platinum Blank
Platinum blanks are used for fluorometry analysis especially for Uranium Determination.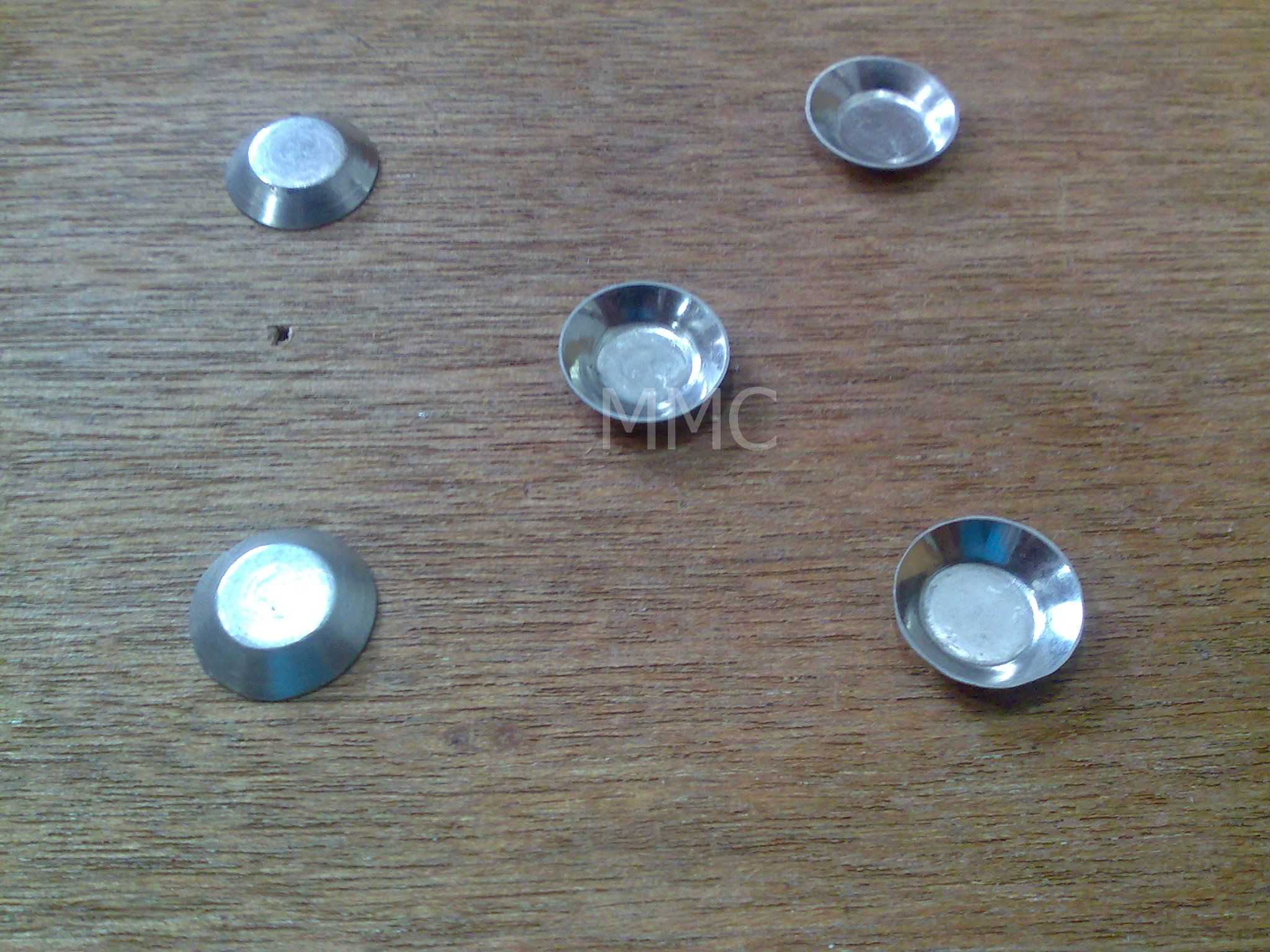 No.

Capacity
cc

Upper Diameter


mm
Height
mm
Slant Height
mm

Base Diameter


mm
Thickness
mm

Approximate Weight (gram)

153

0.4

16

3.2

4

10

0.4

2.50
Other size and dimension can also be manufactured as per the order.

We also undertake the manufacturing of other Platinum & its Group Metal Products.

We also undertake the re-fabrication of your old & used recipient into new at very nominal charges & nominal weight losses.